I choose a block of marble and chop off whatever I don't need.
Production
Or :  " Plan, react, adapt : produce "
In parallel with its machines dedicated to its cylindrical parts, Ugigrip designs and develops machines dedicated to its various manufacturing operations.
Ugigrip has an in-house production capacity of more than 1 billion parts per year. This enables us to be highly responsive and flexible in order to meet customer demands in a market with seasonal variations.
The tooling for the pins, bodies and studs must be constantly adapted to changes in product characteristics and technical constraints. The processes implemented must also respond to changes in customer expectations and in particular to the new requirements of the tyre industry.
Accordingly, Ugigrip regularly invests in its production facilities to increase its capacity and benefit from the latest technological enhancements, in order to produce all current types of stud and also to anticipate future needs.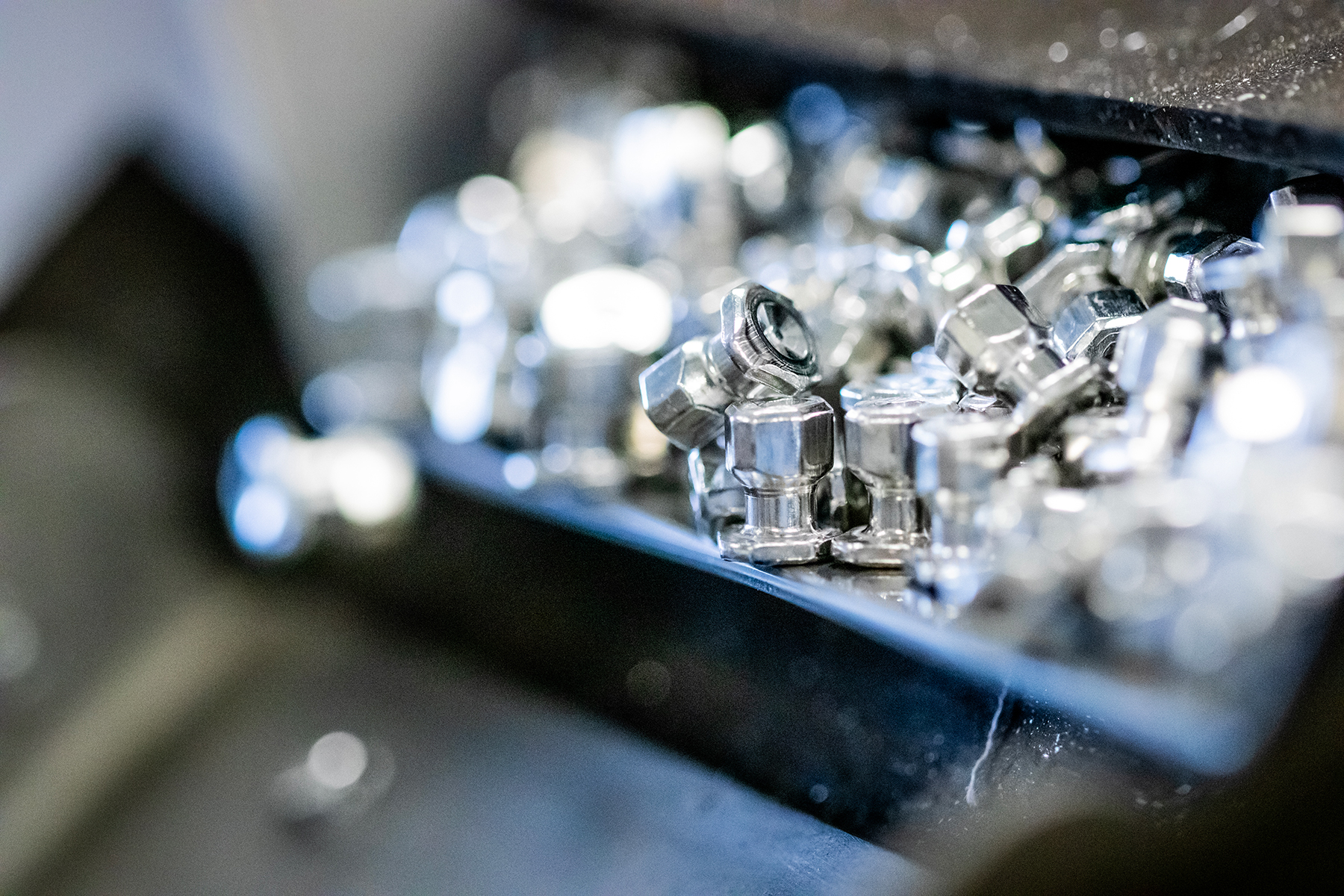 Ugigrip, French excellence